Current Location: Jefferson Blvd.
Massage Therapy
Our massage therapy sessions relieve pain, stiffness and discomfort in your body: Massage is a direct form of therapy which goes to exactly where the issues resides. Massage Therapy does this by dealing with the problems directly and naturally, without the use of medication. The muscles are not only relieved but are brought back to the time before the issue arose.
A masage can promote a healthier life. If you've been suffering from aches and pains all over your body, massage therapy may be able to help. You can also read our blog article on how
Massage Therapy can help with chronic pain
.
Book a massage online today or by calling one of our locations.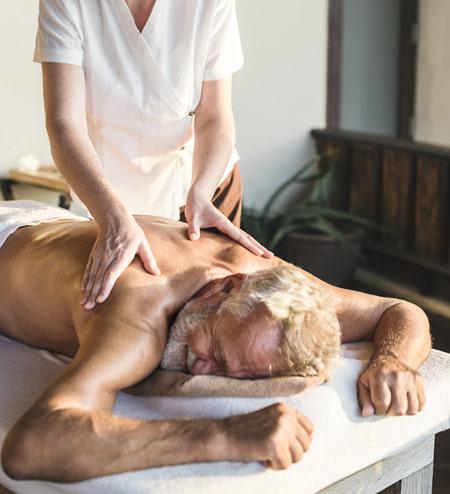 Massage Enhancements
CBD Oil: CBD oil helps during massage therapy to releive sore, tight or overworked muscles for true pain relief.
Hot Stones: If you have tight, tense muscles or maybe you are cold and cannot get warm enough, then this service is for you.
Stone Massage: Let your massage therapist sooth aching sore or tired muscles by massaging with heated stones. Hot or cold stone massage is avaiable for deeper massage to inflamed areas for greater relief.
Free Massage Add-ons
Aromatherapy: Choose any of our Wyndmere essential oils to be used with lotion or coconut oil during your massage and infused into your room. Let the natural properties of the oil aid in relaxing you and relieving your stress
Intense Rapid Releif: Like a therapeutic Jackhammer for muscle knots and tension! Extremely helpful when you have tough muscles tissue. try to see if it's what you have been missing from you session!