The weather's getting warmer, hair is getting lighter, and drinks are colder. We wanted to remind you that during these warm months summer skincare should be prioritized. Everything about the summer pushes us to enjoy the outdoors but we shouldn't forget about the downside of the summer sun. UV can be harmful to our skin in any season but the summer creates an increased risk for sun damage.
In our first blog post "Organic Skin Care" we briefly touched on the importance of protecting our skin from the sun. Unprotected skin becomes damaged by the sun and shows up years later in the form of sunspots and wrinkles. Avoiding the sun is nearly impossible therefore to combat against this damage products with SPF are important. Skincare products with SPF are not limited to sunscreen. SPF can be found in specific face creams, moisturisers, and foundations. The minimum SPF of 15 is needed to protect your skin from the sun. The changes of heat and humidity can put stress on our skin as well. It becomes dry and tired from the sun'ss rays.
There is a range of products from the Eminence Organic Skincare line that focus in on these issues. We've decided to focus on a few key products that we believe are essential for healthy, glowing skin during the summer.
This cleanser holds all natural properties brighten the skin's appearance. It effectively diminishes sun spots while still leaving your skin hydrated so your summer glow can show through.
Ditch the alcohol based toners that are harsh and dry out your skin. Eminence hydrating mist evens out your skin tone in a convenient spray bottle. This also means you can bring it along with you to spray when every your skin needs a refresh.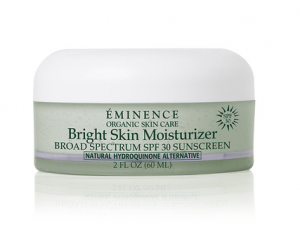 This product is on the Eminence best sellers list. It uses key ingredients such as stone of crop, bearberry, and Eminence's trademarked GigaWhite which hydrates and brightens skin. One of the most important parts to mention is the SPF 30 protection. The sun can still penetrate through non-SPF makeup. Simply apply this before your makeup to protect your skin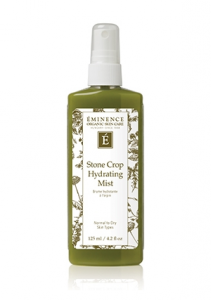 Applying sunscreen to your body isn't only for the beach. Consider protecting areas of your skin that come into contact with the sun frequently such as the neck, arms and chest. Eminence offers a sunscreen with a vanilla scent so you won't have to worry about the scent of traditional sunscreens. It is made with all natural ingredients so it's a perfect alternative for kids and sensitive skin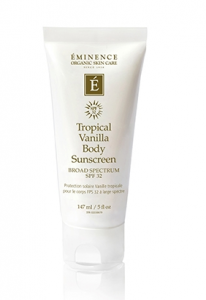 If you are interested in purchasing any of the suggested products please contacts Massage Works Fort Wayne to assist you.